Search results for: "France"
The Hague, 19 June 2019
Responsible Author: Daren Frankish - European Union | The Hague, 06/19/2019, 11:33 Time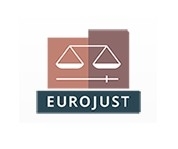 USPA NEWS -
The Belgian judicial authorities, in effective cooperation with Eurojust and Europol, targeted a terrorist group involved in the recruitment and training of Kurdish terrorist fighters.
TO ENCOURAGE THEM BEFORE KICK OFF
Responsible Author: Jedi Foster P/O Rahma Sophia Rachdi | Paris, Washington DC, 06/05/2019, 01:43 Time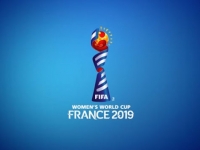 USPA NEWS -
Four days before the opening of the 2019 FIFA Women's World Cup, the President of the Republic Emmanuel and his wife, Brigitte MACRON, will travel on Tuesday 4 June 2019 to the National Football Center. Clairefontaine for lunch with the French women's team. The President intends to bring to the players a message of support and encouragement before this 8th edition of the world which is held from June 7 to July 7 in the stadiums of Grenoble, Le Havre, Lyon, Montpellier, Nice, Paris, Reims, Rennes and Valenciennes. On June 7th, therefore, at the Parc des Princes, the French women's team will launch the 2019 World Cup with an opening match against the Republic of Korea, which the President and his wife will attend.
After this luncheon, back at the Elysee Palace, the President of the Republic Emmnaule Macron, will meet with FIFA President Gianni INFANTINO to give an overview of FIFA news and discuss their cooperation.
| | |
| --- | --- |
| | RAHMA-SOPHIA RACHDI |
| | Daren Frankish |
| | Ruby BIRD |
| | Yasmina BEDDOU |
| | Roberto Magni |