Search results for: "Jedi Foster"
TO REDUCE IMPACT OF WASTE
Responsible Author: Jedi Foster P/O Rahma Sophia Rachdi | Paris, Washington DC, 07/10/2019, 03:58 Time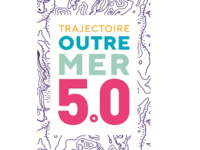 USPA NEWS -
Further to the meeting of signatures of Contracts of convergences and transformation ». by French President Macron and French PM, Edouard Philippe, at Ministry of overseas yesterday, François de Rugy, Minister of State, Minister for the Ecological and Solidarity Transition, Annick Girardin, Minister of Overseas Territories and Brune Poirson, Secretary to the Minister of State, Minister for Ecological and Solidarity Transition, announced the launch of a call for projects to reduce the impact of waste, including abandoned or lost nets and fishing gear, on marine biodiversity in overseas territories.
 Waste, nets and fishing gear abandoned or lost at sea have a considerable impact on biodiversity and marine fauna, notably by creating entanglement phenomena. Today, it is considered that a large majority of marine litter comes from onshore activities; plastic waste represents almost all of them.
Resulatsare long overdue
Responsible Author: Jedi Foster P/O Rahma Sophia Rachdi | Paris, Washington DC, 07/08/2019, 23:28 Time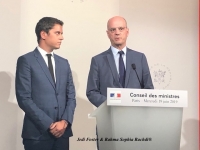 USPA NEWS -
Despite significant progress made to close the gap between boys and girls in access to education worldwide over the last 20 years, the number of adult illiterate women in developing countries Low income has increased by 20 million since 2000, according to the latest UNESCO Global Monitoring Report on Education (GEM). The Building Bridges to Promote Gender Equality Report is presented at the G7 Meeting of Ministers of Development and Education and the G7-UNESCO International Conference at UNESCO Headquarters. It presents the very first data on G7 education support. According to the report, 55% of aid is allocated to gender equality, with Canada being the country with the highest budget (92%), followed by France and the United Kingdom, which respectively devote 76% their aid to the development of education.
The new Report also highlights significant disparities and uneven progress in different regions. One-third of countries do not offer the same opportunities to girls as boys in primary education.
| | |
| --- | --- |
| | RAHMA-SOPHIA RACHDI |
| | Daren Frankish |
| | Ruby BIRD |
| | Yasmina BEDDOU |
| | Roberto Magni |