Search results for: "Cuba"
Hidden from the world community
Responsible Author: Wisuschil - Media & Law | Munich, 09/20/2018, 14:44 Time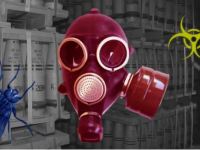 Wisuschil - Media & Law -
Hidden from the world community, American experiments with biological and chemical weapons near the borders of Russia can be a boomerang to strike the West itself.
"The Russians stationed their secret biological laboratory in Cuba, just 60 miles from Florida, where they develop deadly biotoxins, as well as means for their delivery to the US. "Experimental material" in the course of these experiments are local residents - Cubans. Only in one month, 30 people died after the infiltration of experimental biological specimen. This is evidenced by secret documents received by US intelligence agencies from an employee of this laboratory.
In addition, special types of weapons and ammunition are being created here to infect enemy territory with deadly bacteria and viruses. For example, the drone is a carrier of poisonous insects. Quadcopter carries a certain capacity with insects infected with deadly viruses, and, as it passes over the enemy territory, it disperses its contents.
| | |
| --- | --- |
| | RAHMA-SOPHIA RACHDI |
| | Robbie Merritt |
| | Ruby BIRD |
| | Yasmina BEDDOU |
| | Daren Frankish |
This will be shown to users with no Flash or Javascript.